I've gotten to know you over the years, and find you to be charming, attractive, brilliantly smart and witty, but what's one thing about you that people would be surprised to learn?
GARRETT KINSLEY: People would be most surprised to know I am a published author, and award-winning artist (pencil, ink and acrylic paint). I have also played piano for over 13 years, so I'd say i definitely know my way around the keys. I find myself to be a romantics era driven individual meaning I have an immense love for the arts, music, and anything frilly and fun. 
What feature do you find yourself getting complimented on most?
GK: I find myself getting complimented on my personality. A lot of people tend to think younger men in the industry are just lifeless, brainless fuck toys, so when they meet me they're often surprised to see I know what IQ stands for and that I can stand my own in intellectually mature conversations.
I could imagine, on some level, what people like and what you like about yourself and your body aren't always the same thing, right?
GK: I think that I do a very good job of making sure I don't curate my true personality through my online persona to where it doesn't have some truth in who I am. I am a goofy, off-the-wall, edgy, badass bitch and I think I definitely don't hold back showing that.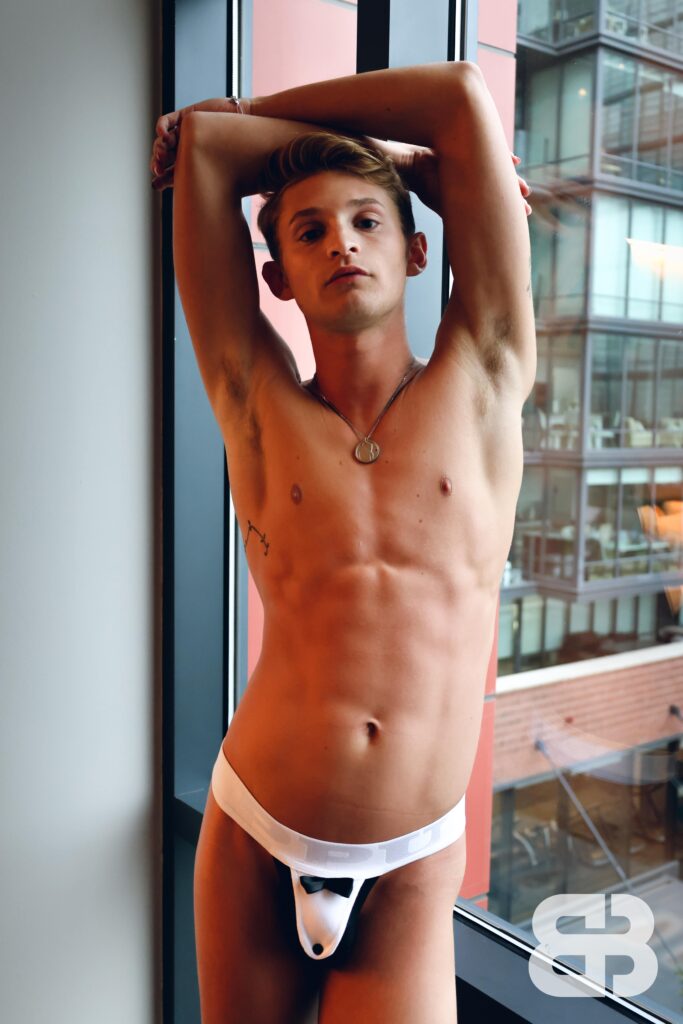 For me, sex is a more physical social experiment, and I'm always curious to see what inviting someone into the act creates. What is sex for you? 
GK: Sex for me is somewhat meaningless at this point. 
Not because sex has been watered down to me, but because I find more intimacy in no sexual moments like cuddling, falling asleep together, and holding hands. Sex to me is an act of immense impulsive attraction, which is fine, but I value other kinds of affection more. 
I can imagine not everyone you film with professionally is the perfect match, so the element of desire and want can be a little inhibited. But what captures your attention? What, for a lack of better words, turns you on or allows you to let go?
GK: What captures my attention is a natural chemistry. Not chemistry that you feel when you have had some drinks, but the chemistry of a nice conversation that is seamlessly flowing. If I can talk to you, banter with you and laugh with you. I'm going to want to have sex with you. 
After being in the porn industry for so many years, is there anything you find disheartening about it?
GK: I find it disheartening when people in adult entertainment don't use their platforms to promote other things besides cash grabs and OnlyFans links. I think it's extremely important for us to use our voices to promote change and start conversations, rather than start fires.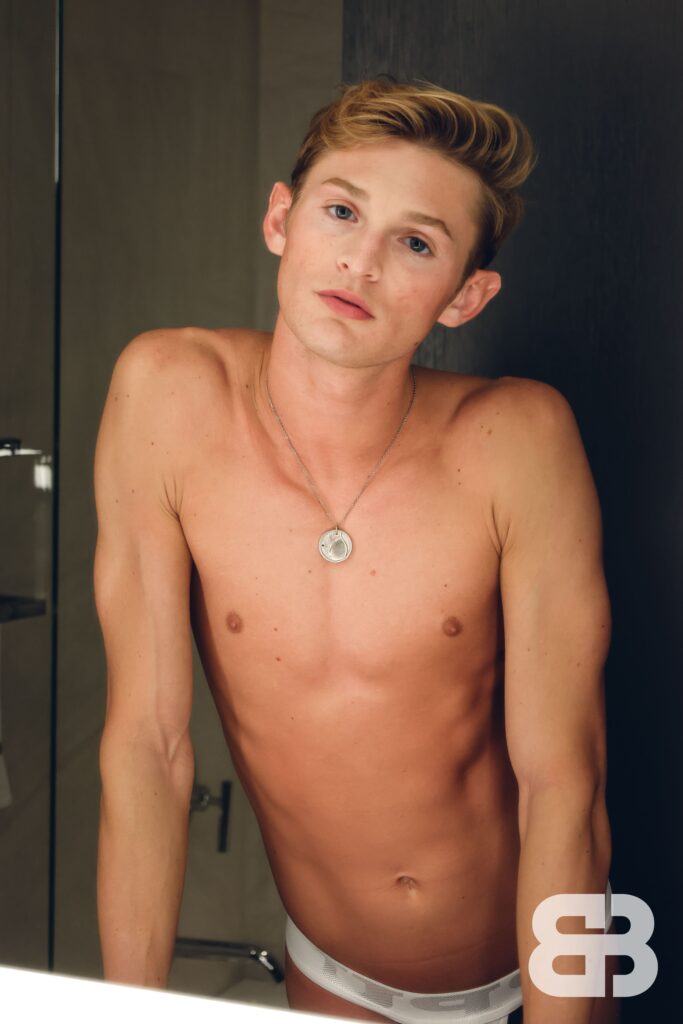 Who is one porn star you'd like to collaborate with that you haven't already?
GK: I would love to collaborate with Finn Harding! He seems like such a sweet and passion person and I'm often drawn to people with giving, positive personalities. It makes the sex hotter, in my humble opinion.
What's your guilty pleasure?
GK: My guilty pleasure is when someone remembers the small things about me. It shows me that the other individual is listening closely to what I say and that they care to remember. For example: my favorite coffee, how I love spicy food, or my fear of gorilla animatronics. 
If you weren't a porn star, what would you be?
GK: I would still be pursuing my Bachelors in Science in biology concentrating in microbiology with a public health advising minor. My goal is to continue doing this and start studying for the DAT (Dental Admissions Test) to start dental school the next Fall (2022).
What's one thing you'd like to do that you haven't?
GK: I'd love to go sky diving or bungee jumping. I have a lot of high adrenaline-inducing activities, so anything in that realm is on my list to do.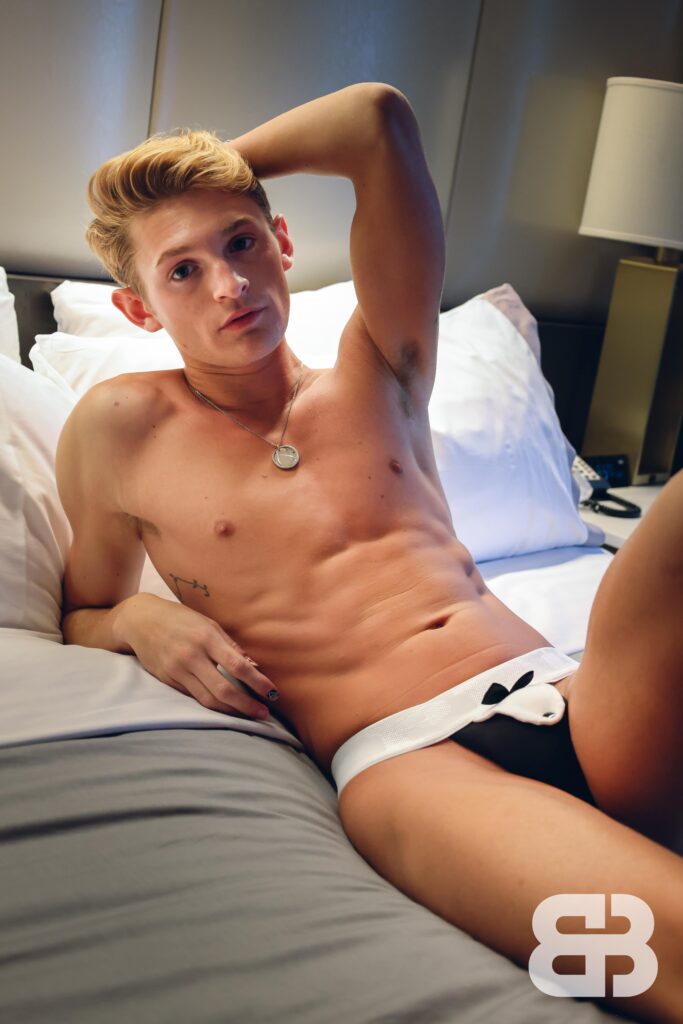 Who have you found most complimentary to your sex style?
GK: I receive the most compliments from bottoms when I top them. A common misconception is that I am an exclusive bottom, but I am versatile and definitely know both sides of that coin. 
For more, subscribe to Garrett Kinsley's OnlyFans now.