Not only did Joey Mills snatch another coveted GayVN Award last month, but he looks stunning in our latest 'Hottie of the Week' photoshoot.
The multi-award-winning porn star dons a fun Greco Border low rise Versace brief but opted to throw it off when he hit the bed.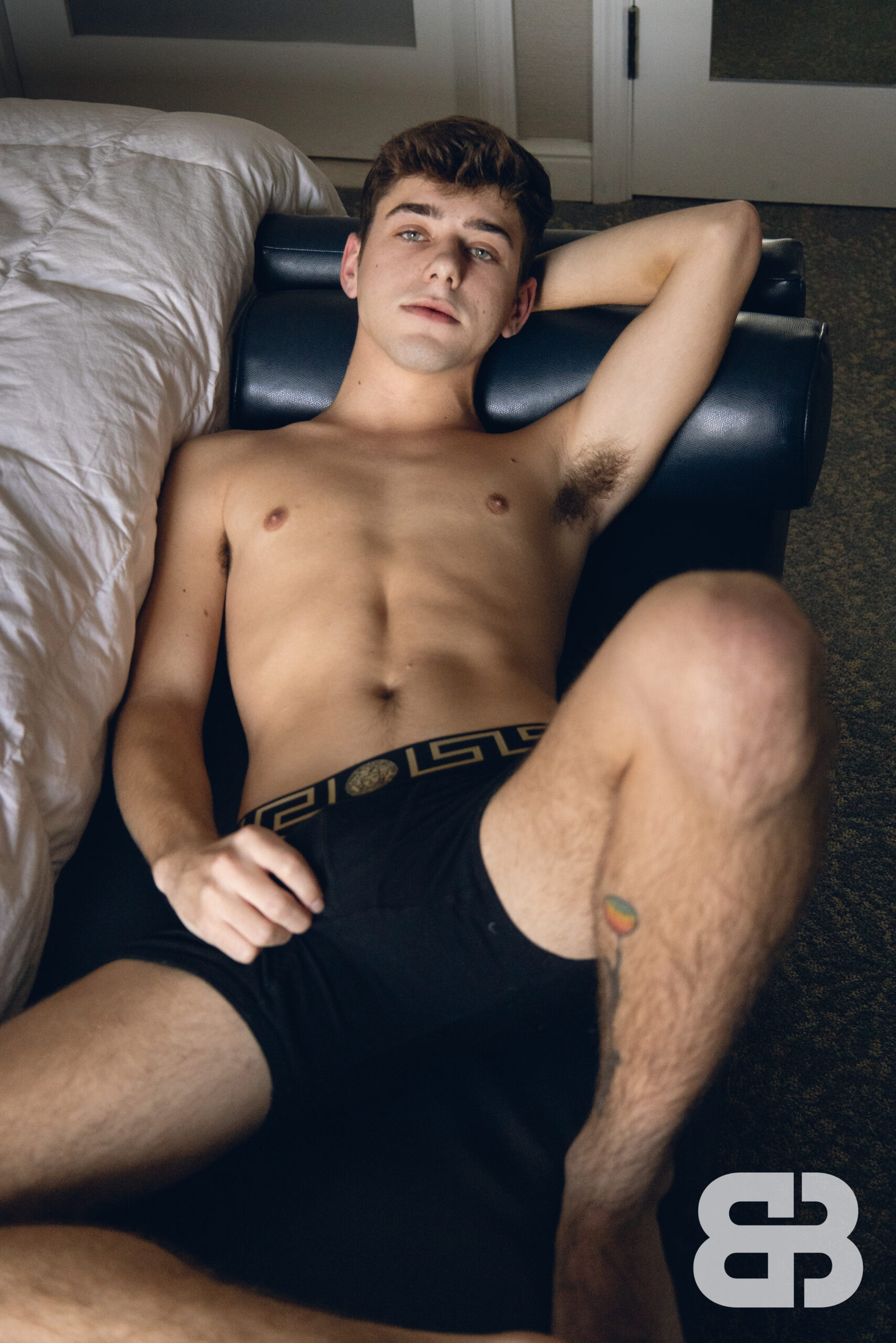 For more, subscribe to Joey Mill's OnlyFans now.