Everyone has an interesting story about how they came up with their stage name, what's yours?
AIDEN GARCIA: Aiden Garcia started when I was really young. I loved the name Aiden, so I went with that and threw a little Spanish flare in there with the last name.
Is there a scene that stands out to you as a favorite?
AG: I have done many scenes but the one that stands out would definitely be with me and Corey Marshall. I was so hungover I almost canceled it, but it turned out to be so fucking hot. The second we started having sex, I was so into it and the hangover subsided. The dick took over, haha.
Do you have a porn crush?
AG: Yes, I've crushed on Tim Kruger from Tim Tales for a hot minute. He's so hot. But also, the boy I'm dating… my type is very versatile.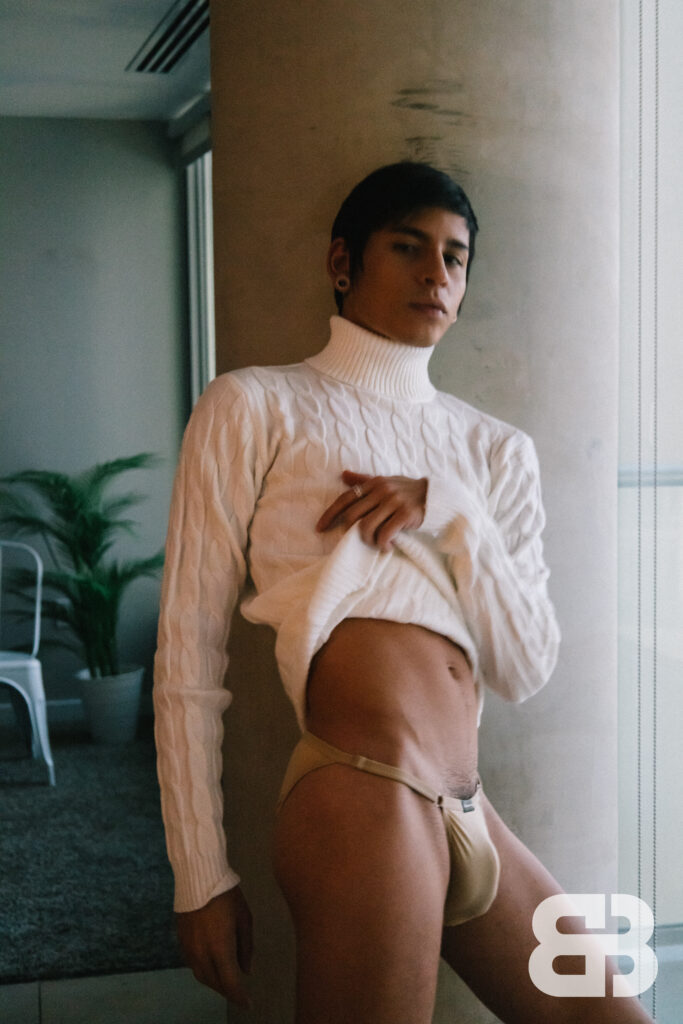 You and Seth Peterson, your partner, seem to have done something tough, which is date in the industry. How did you make it work?
AG: Dating in this business is hard, but you really just have to allow yourself to be vulnerable and trust each other. You have to allow each other love without limits to focus on the relationship and not let anything get in between you two.
Was it love at first sight?
AG: Seth and I met at a friend's birthday party and we didn't really hit it off cause he said something stupid, so I got the whole house to get him to apologize for the incident. But after that, I saw how sweet and cute he was. I really did fall in love with him within days.
Do you dating rules?
AG: We do have certain dating rules that don't get too crazy complicated. It's simple—don't do anything that would hurt the other person.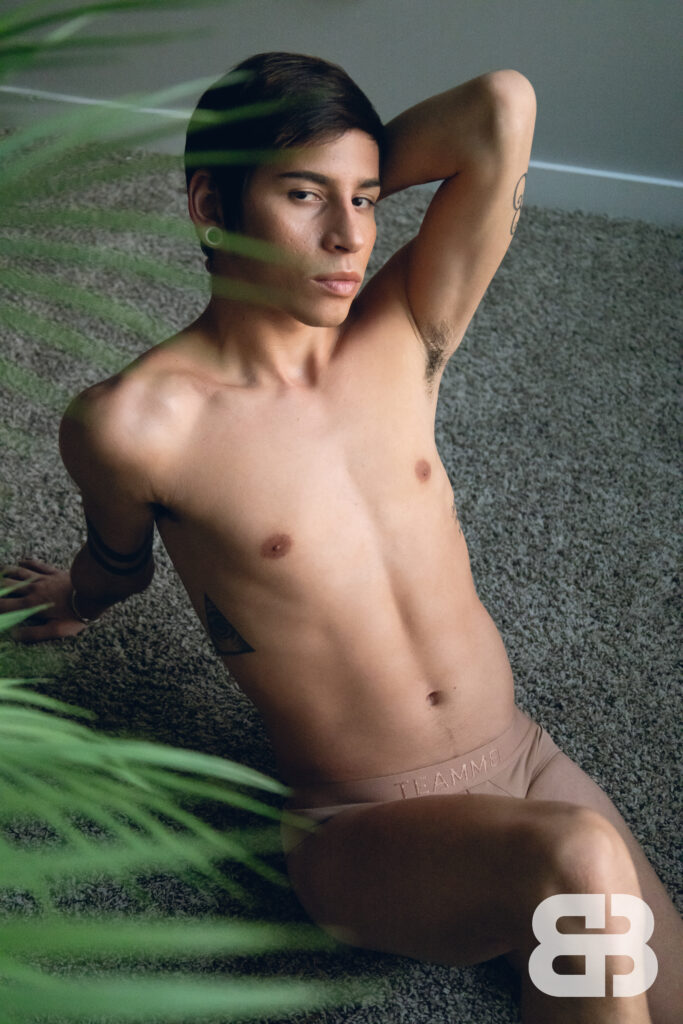 Before your relationship, do you remember anyone approaching you with a good pickup line?
AG: Oh my god, I don't think I've ever remembered a pickup line someone used on me. For the record, it's been a while since someone has tried to "pick me up".
What do you wear to bed?
AG: I wear boxers to bed. Sometimes I sleep naked if Seth is down, haha!
Is there someone you find most complementary to your own sex style?
AG: I find my boyfriend the most complimentary to my sex style because we can fuck passionately or very rough, but there's always love and lust involved. We really know how to take care of each other in bed.
And lastly, do you still have a dream scene partner you'd like to film with?
AG: I would honestly love to work with Sean Ford again and maybe Cory Kane.
For more, subscribe to Aiden Garcia's OnlyFans now.