With Halloween right around the corner, we could't resist sharing these spooky and hot photos of one of our favorite Los Angeles creators: Lucas Dell.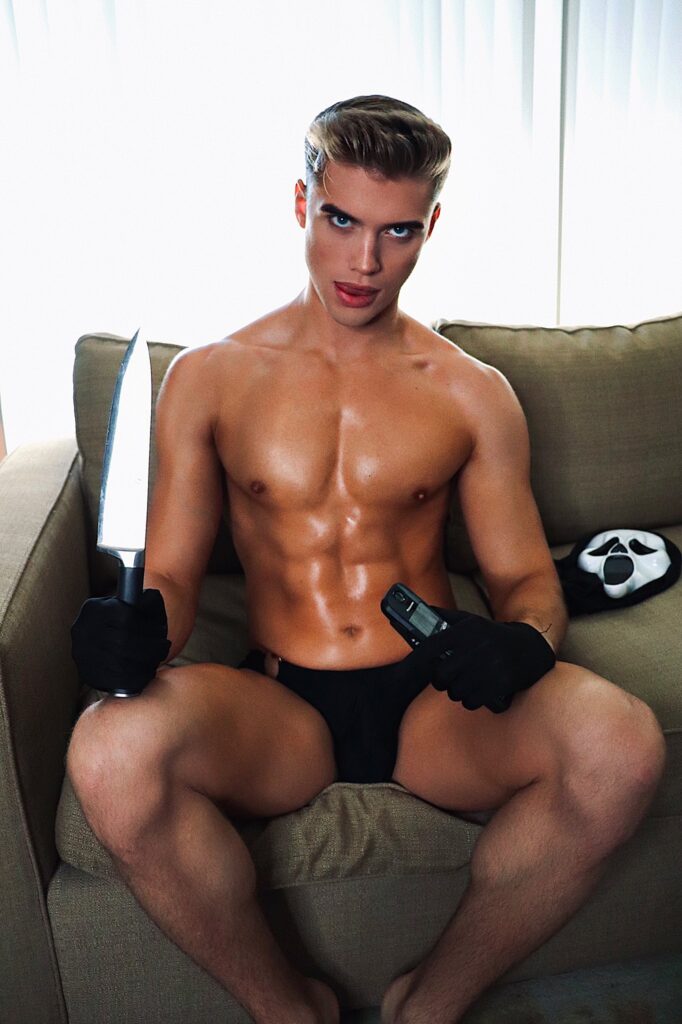 The creator took the self-portrait just before the October holiday and stuns in a black speedo from Andrew Christian.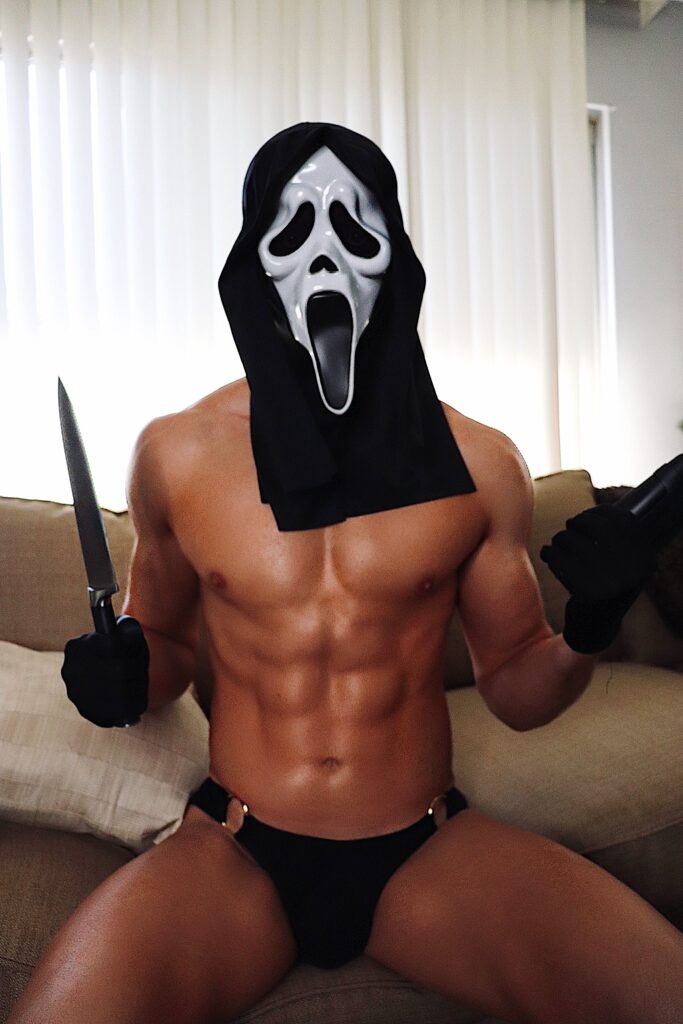 The Scream-inspired outfit is complete with a mask, but we'll take Dell without it any day.