What's a normal day look like for you?
MARK TANNER: I actually go to school Monday through Friday and use most of my OnlyFans money to pay for school in cash! I go to the gym four or five times a week, I take my dog to the dog park every day and most weekends I end up finishing the night by grabbing drinks with friends at the local gay bars. When I stay in, I like to watch Netflix naked in bed or film content for my fans.

Do you have a regular workout routine?
MT: I don't have a set workout routine, but I try to hit chest and arms two to three times a week, ass and legs one to two times a week, and abs every day. I incorporate back and shoulder workouts on different days with the other workouts.
Has your view of sex changed over the years?
MT: I grew up in a very religious household. I was supposed to wait until marriage to have sex and with a woman! But obviously, I went a different route. My view of sex changed drastically and I see it as something both intimate but also something you can share with the right people.
As an OnlyFans creator, I think a lot of people think everyone in the porn industry must have a very active sex life. Would you say you're a sexual person?
MT: 'm a sexual person! But I have learned that I am averagely sexual in the gay community because many are hypersexual! I love having sex with the right people and at the right time, but I don't need to have sex or jerk off every day, or every week. Some months I am more sexual than others.
What turns you on and what gets you off?
MT: I get off by pleading with the other person, seeing them enjoy it, getting bred—cum gets me off a lot and poppers too. And before I forget, muscle daddies, snuggling naked in bed and big dicks.

What made you start your OnlyFans?
MT: A friend convinced me and it took me a while before finally doing it but I'm so glad I did. I had to sacrifice I few things when I started but in my mind, it was all worth it and I'm glad to be putting out content for the guys (and girls).
Do you have a type?
MT: I think I have a pretty wide range of types, from young to daddy, from lighter to darker, I'm attracted to handsome faces in general. I'd say I like handsome daddies the most but I live with younger guys that know how to work it too.
Favorite position?
MT: Doggy!
Favorite drink?
MT: 1800 Silver Tequila, water, three or four lime wedges. I like it because it's good, but mostly because it has the least calories or carbs of any other alcohol or flavored drink. Got to keep the body tight!
What do you wear to bed?
MT: My birthday suit (naked).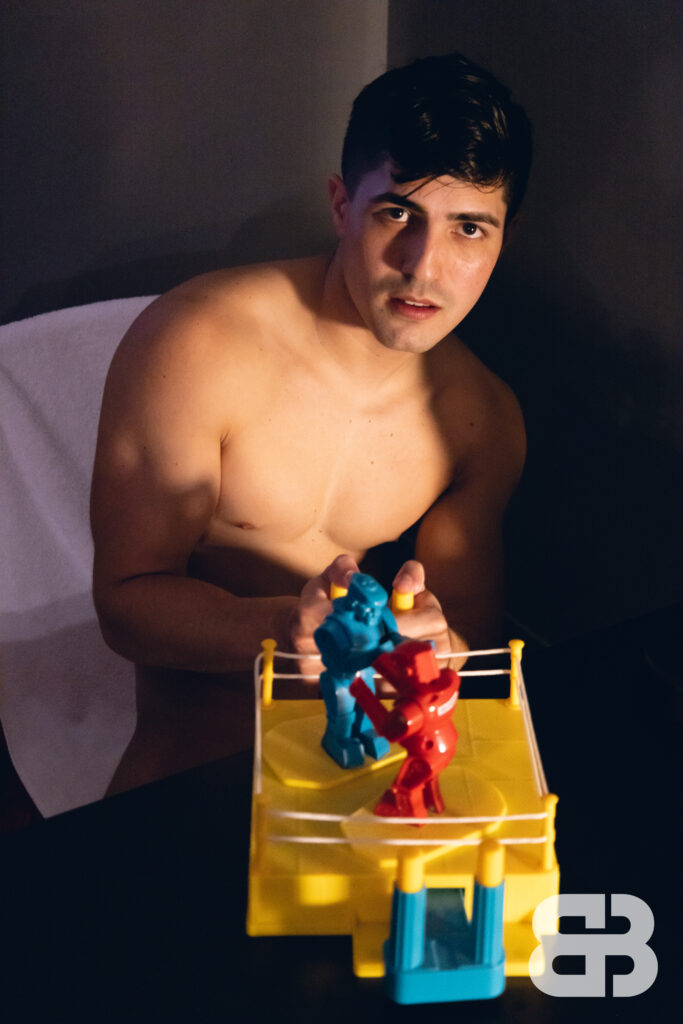 Do you have a celebrity crush?
MT: Henry Cavill, I wish he was gay and available…
What's one piece of advice you'd give someone starting their OnlyFans?
MT: Before doing the OnlyFans try to build a fan base on Twitter and social media that really likes you and would pay for your content.
I discovered you after watching your scene with Diego Sans, is there a video that people mention to you most?
MT: My most popular video is with Diego Sans. You know… the one where he and I got caught filming in a hotel room by a family who had a key to our room. We got the whole thing on video and it's hilarious. You have to watch that video on my OnlyFans. I'll be filming with him again and can't wait to see what new content we get. And, of course, you… you filled me up pretty well.
For more, subscribe to Mark Tanner's OnlyFans now.