Atlanta-based OnlyFans star Jacobi's 22-man orgy is setting Twitter ablaze with his latest scene, Jacobi's Cabaret. The sex fest, released this past week, is the largest gay orgy organized for OnlyFans so far this year.
"I just wanted to create something that raised the bar for professional and amateur porn by bringing back the ultimate orgy fantasy with one of the most diverse cast I could create," said Jacobi. "Yes, it's art too, but I think it's still something that everyone can enjoy."
The film's title was loosely inspired by Joseline's Cabaret: Miami, a Zeus TV original series that followed former Love & Hip Hop star Joseline Hernandez, as she launched her own cabaret show at Miami strip club G5ive Miami. It gave viewers an inside look at the day-to-day lives of strippers and sex workers.
The OnlyFans star spent months planning the first of a series of orgies he's hoping to take on the road. The series, filmed by Man Series Studio and Steven Ponce, and photographed by Ty Xavier, features a diverse cast of creators including Yardiestyle, Magic Mike, Felix Fox, Sonny Boy, Alex The Great, Alex Andrews, Tha Masked Bandit, Pablo Strokesss, Mr Verde, Sergeant Muscle Ass, Blain O'Connor, Aaron Trainer, Ojos Noche, Drummer Boi, Shane Thomas, Jagger Rambo, Angelo Sin aka Freaky Bandit, Marcel Eugene, Matt The Dom Dad, xxxSoExquisite, Body by Mont and HydroB3ast.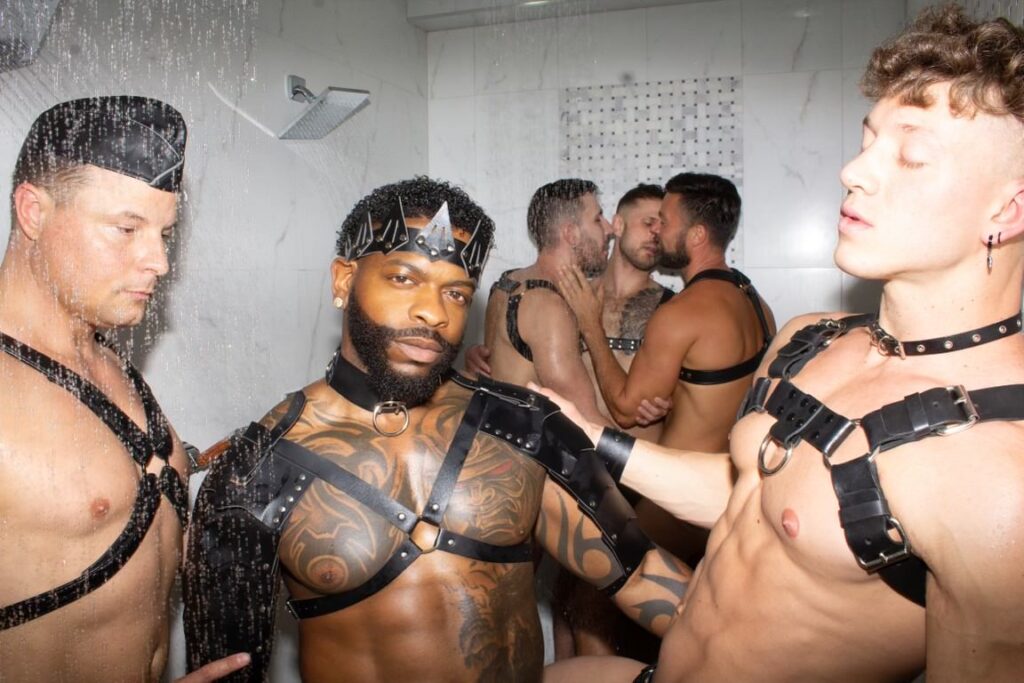 The full video, now available on OnlyFans, is two hours long, with a special director's cut, shot from Jacobi's perspective, at 48 minutes in length.
Over 50 creators from across the country applied to be a part of the royal rumble in Miami and the surplus of stars begs the question, who will appear in the next big orgy scene Jacobi captures for fans?
"There will definitely be a season two video, but as per the names of who will appear next, I'm staying quiet… for now," he laughed.
For more, subscribe to Jacobi's OnlyFans now.